Windshield Repair Services
Having a cracked and chipped windshield doesn't always mean it must be replaced. Depending on severity and location, sometimes a quick windshield repair can get your vehicle back on the road safely. If you notice damage to your auto glass, time is of the essence. If left alone, the crack or chip can quickly grow in size, making windshield replacement the only safe option.
If you notice damage to your windshield, get it repaired as soon as possible. Having a windshield repaired is typically more cost-effective than replacement. In fact, some insurance companies will cover windshield repairs at no cost.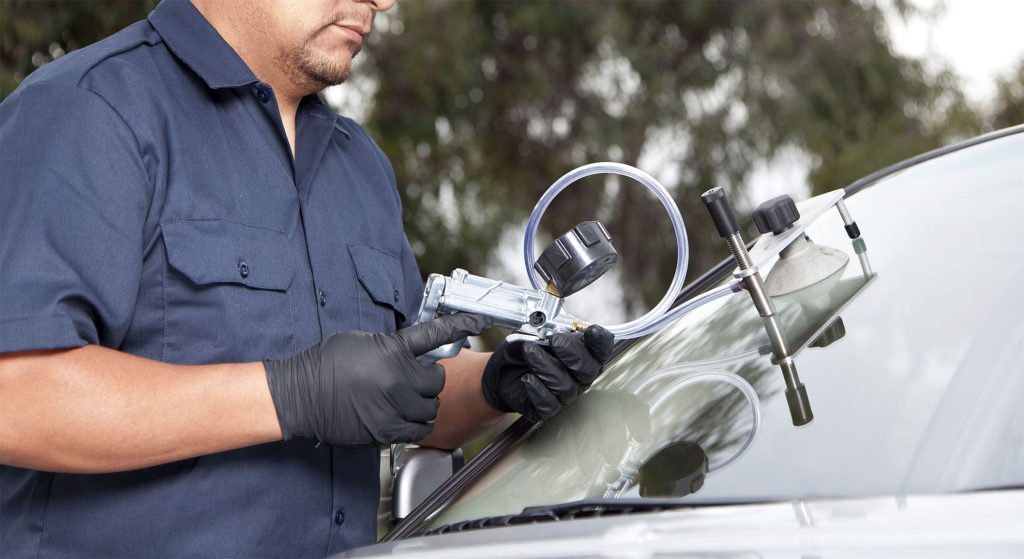 Auto Glass Repair Services
Chips smaller than a quarter and cracks less than a few inches are often able to be repaired. Our team of trained technicians can quickly determine if a windshield repair is a safe option for your vehicle. Binswanger Glass is an industry leader in auto glass repairs. When you come to us for your windshield repair, you can expect:
The Highest Quality Tools & Materials
The repair process involves injecting a polymer resin into the fractured area. Once dry, specialty tools are used to smooth the surface. Binswanger Glass uses only the highest quality resin and tools, ensuring safety and appearance.
Certified Trained Technicians
Certified Trained Technicians are members of both the Auto Glass Safety Council (AGSC) and The Independent Glass Association (IGA). Our team of highly trained and certified technicians are committed to the proper repair or replacement of automotive glass.
Mobile Windshield Repair Services
Can't make it to one of our locations? No problem, we offer an easy and convenient mobile glass service option where we will come to your home, office, or other location to complete your windshield repair.
Car Insurance & Windshield Repair
Binswanger Glass makes having your windshield repair quick and easy. Fixing a broken windshield is often more cost-effective and may be covered by your insurance at no cost. We work with all the major insurance careers and will handle the paperwork and insurance claims on your behalf.
Additional Auto Glass services
Learn more about Binswanger's Auto glass services and how we can assist with all your windshield and auto glass needs.
Check out our full auto glass services page, or choose from one of our services below.