Windshield Replacement Services
We offer windshield replacement for all types of vehicles, both foreign and domestic.
Our team of certified trained technicians has the experience needed to properly and safely install your replacement windshield glass using the latest state-of-the-art equipment.
Auto Glass Replacement Services
Having a cracked or damaged windshield isn't just a cosmetic issue; it's a safety issue. Making it vitally important to have it replaced as soon as possible.
Our auto glass replacement services make it convenient by offering:
Highest Quality Auto Glass
Safety is our first priority; that's why we partner only with the top windshield manufacturers in North America. Guaranteeing, the highest quality auto glass is used for your windshield replacement.
Certified Trained Technicians
State-of-the-Art Equipment
Our technicians use advanced labor assist equipment, primers, and adhesives, ensuring the complete removal of your old windshield and proper installation of your replacement windshield glass.
With a network of more than 60 locations throughout the United States, finding a Binswanger Glass location near you is easy.
If you can't make it to us, let our Mobile Services come to you.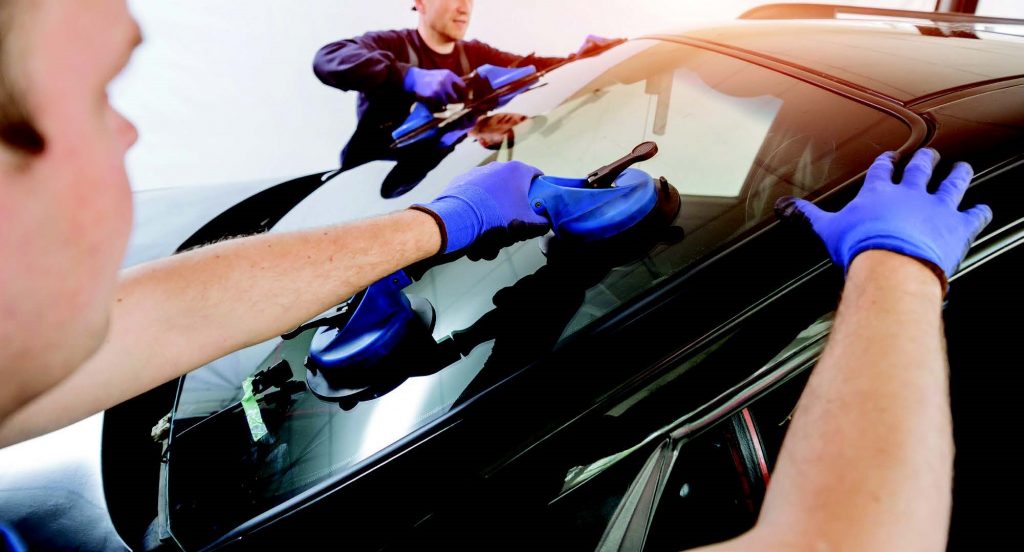 The Windshield Replacement Process
What to expect the day of your windshield replacement.
An auto glass technician will begin by introducing themself and walking you through the replacement process from start to finish.
They will start by completely removing the damaged windshield.
Then remove any broken glass, old adhesive or debris from your vehicle.
Next install the new windshield using specialty equipment, primers, and adhesives.
Lastly, the technician will let you know when it will be safe for you to drive your vehicle. Allowing time for the new adhesive to set and dry properly.
Windshield Replacement (ADAS) Recalibration
Newer vehicles are now being equipped with the Advanced Driver Assistance Safety System (ADAS). These systems rely on cameras located in the center of your windshield to govern emergency braking, adaptive cruise control and lane-departure warnings. When you have your windshield replaced, it is sometimes necessary to have your ADAS recalibrated.
Car Insurance & Windshield Replacement
Binswanger Glass makes having your windshield replaced easy.
We work with all the major insurance carriers and will handle the paperwork and insurance claims on your behalf.
Mobile Windshield Replacement Services
Can't make it to us? No problem, we offer an easy and convenient mobile glass service option where we will come to your home, office, or other location to complete your windshield replacement.
Additional Auto Glass services
Learn more about Binswanger's Auto glass services and how we can assist with all your windshield and auto glass needs. Check out our full auto glass services page, or choose from one of our services below.