With the weather warming up and car show season fast approaching, Gearheads across the country are eager to get outside and show off the restorations they've been working on over a long, memorable winter. We sat down with renowned auto glass technician Chris Reynolds from Binswanger Glass of Chattanooga, TN to discuss classic cars and why restoration customers shouldn't put windows off to the very end.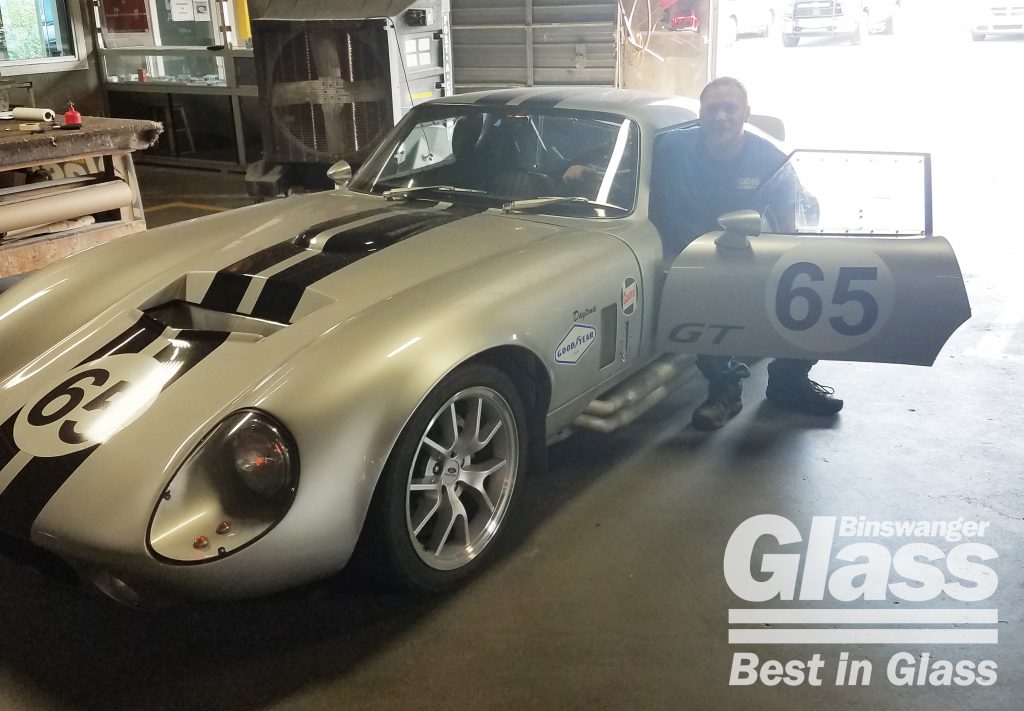 What is the secret to why Binswanger Chattanooga is so successful with auto glass?
"We have an automotive shop at the end of our street and we share a lot of customers," says Reynolds. "Being close, it's easy for drivers so they don't have to make multiple trips all over town. Of course, we work hard to provide great service at a reasonable price however our location really makes it convenient for them."
Why else should I come to Binswanger Glass for my specialty auto glass?
"Sourcing hard to find windshields is a service that Binswanger Glass is known for," says Reynolds. "One of our distributors, Pilkington, has a Classic car division that has supplied Binswanger Glass with rare windshields since the 1950's."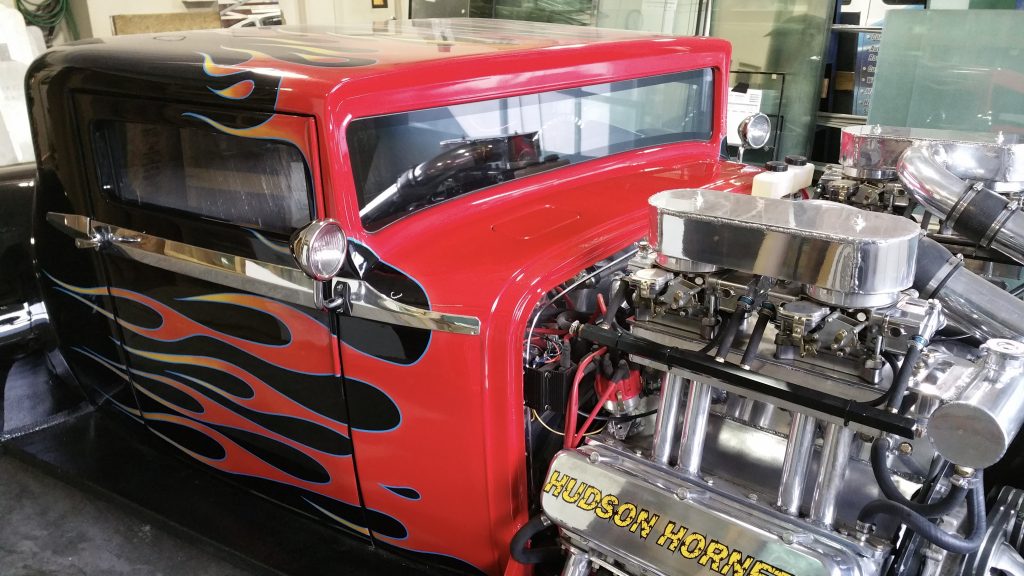 Can you make a custom windshield?
"It depends on the year and the type of vehicle," says Reynolds. "If you have a Ford Model T, Model A or a Hornet, the answer is yes. All those windshields are flat and we have the patterns so we can fabricate and install one inhouse from laminated AS1 safety glass."
Is it true that not every auto glass company will replace a classic or rare windshield?
"It's true. Even if they had the know-how to work on a car that is 40 or 50 years old, many auto glass companies don't have the resources, time or experience to source rare or discontinued parts. Customer service is a core value for Binswanger Glass. We know that if we help with someone's classic hot rod show car, they are also going to eventually bring in their truck and their spouse's car. And maybe install a new shower."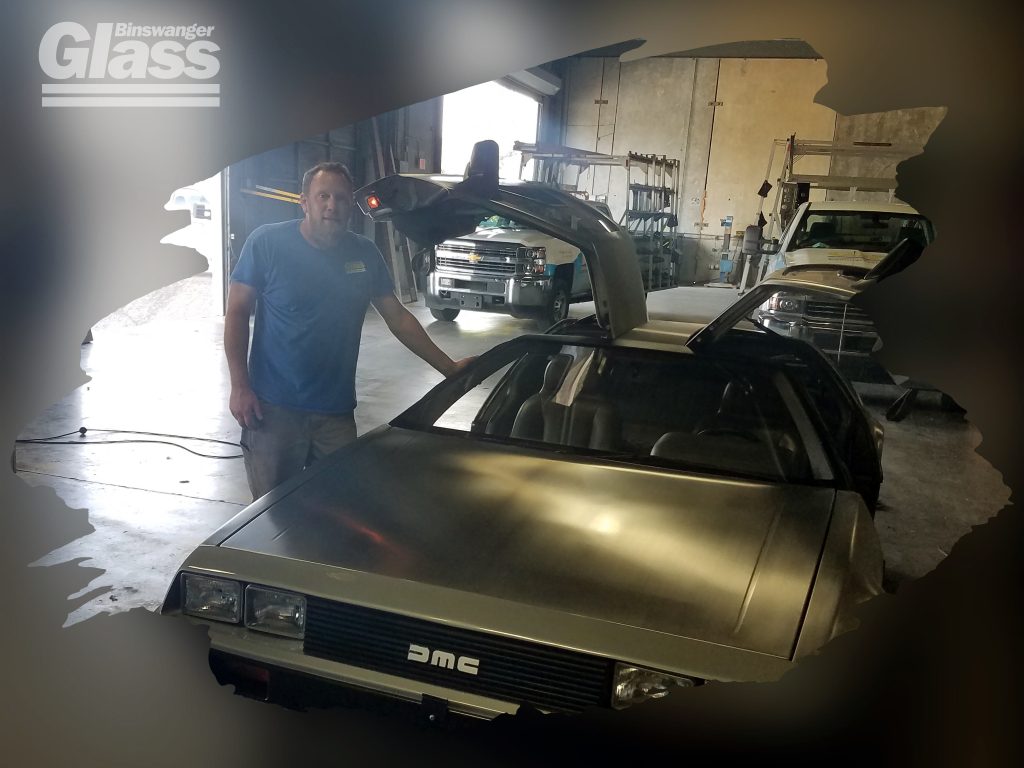 Can customers supply their own classic car windshield and parts for Binswanger Glass to install?
"Each Binswanger Glass branch has their own policy and would need to be contacted on a case-by-case basis but sometimes, yes, we will install a customer's own parts for specialty windshields," says Reynolds. "We recently had a customer with a DeLorean who had his own parts that needed to be installed. We were the right ones to get the job done and it worked out great however I cannot overemphasize that customers need to be very cautious if they are considering sourcing their own parts."
According to Reynolds, a lot of hobby restorers will buy their own moldings and parts online. "In my experience, these products are low quality. Quite often they don't fit or they fail. I've had several occasions where the customer has had to reorder new parts from a different supplier."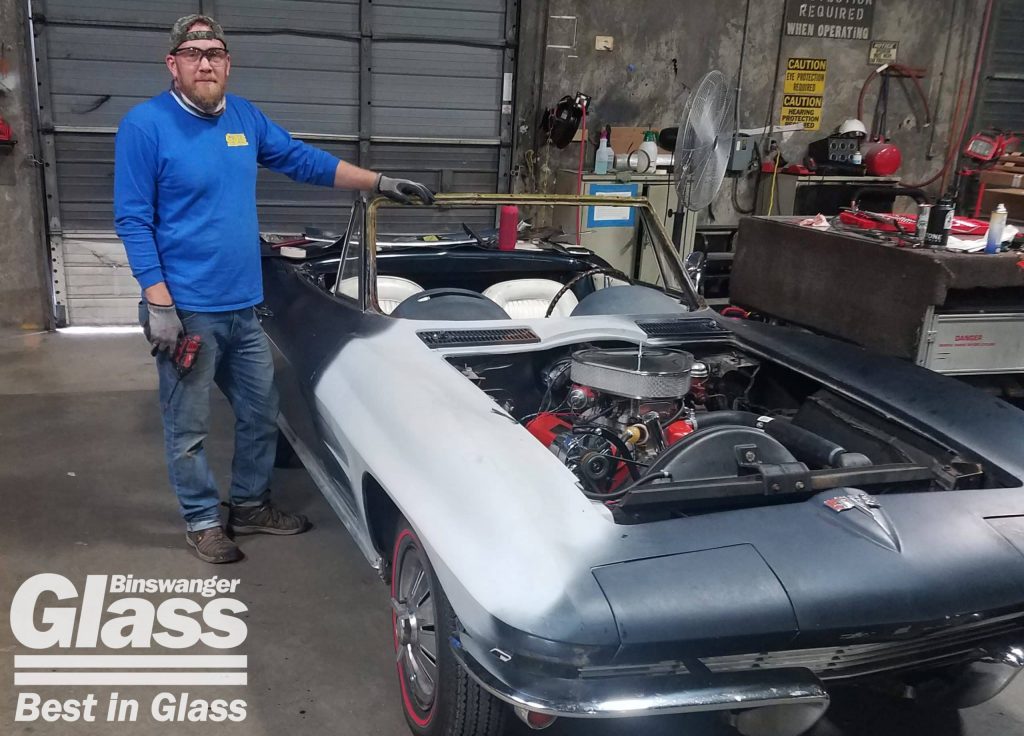 Is it possible to re-use a windshield from a wreck?
The short answer for glued-in windshields is no. "Removing a windshield that somebody else has glued-in to one vehicle and re-installing it in another vehicle is against the Auto Glass Safety Council installation standards," says Reynolds. "It is impossible to tell what type of glue was used in the system and should never be attempted for a number of different reasons."
What's the #1 recommendation that you would share with someone who is working on a vehicle restoration?
"Plan ahead and lean on us for advice," says Reynolds. "Communicating with us early allows our team to give pointers and source the correct parts that are compatible with your vehicle. When people restore a classic car, it's very common to install the glass last. By the time they call us, they are already itching to get the windows in and they're in a hurry. They don't want to wait. They want to put that glass in and drive. Quite often, they hit us up at the last minute and are disappointed to find out they are missing a gasket or other crucial part."
The best thing to do to avoid any delays with specialty, discontinued or rare auto glass is to contact your local Binswanger Glass location and let them know what you are working on so they can make sure they have the right parts ahead of time.
Life is short and the world is wide. Travel well rather than just simply arrive. Enjoy the ride!