America's Glass Experts
Innovative solutions with a Commitment to Excellence
Binswanger Glass offers clients glass and glazier solutions that will help restore, transform and increase the beauty of their home or commercial property. We use our 150 years of experience in the industry to provide proficient project management, expert installation, and capable and seamless teamwork to work with every client.
Binswanger Glass, originally founded in 1872, is headquartered in Memphis, TN, with over 50 locations in Arkansas, Colorado, Georgia, Kansas, Missouri, Nebraska, Oklahoma, North Carolina, South Carolina, Virginia, Tennessee, and Texas.
Binswanger is the largest full-service glass company in the United States and has a track record of being an organization where careers are made. Many of our current 800 employees have grown through the ranks and have great careers at Binswanger Glass.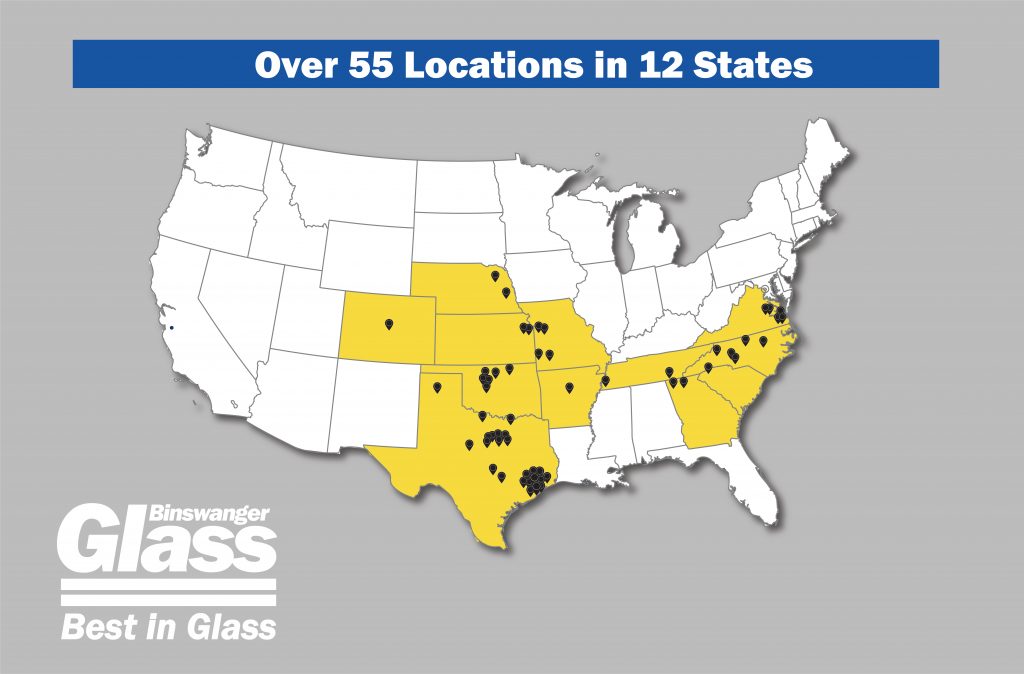 ---
Binswanger Glass Ranked Top 10 Glazier

Binswanger Glass is honored to be recognized as a Top US Glass & Metal Contractor
The USGlass Magazine and National Glass Association (NGA) Top 50 glazier reports offer snapshots of the U.S. contract glazing market.
Binswanger Glass by the Numbers (2022):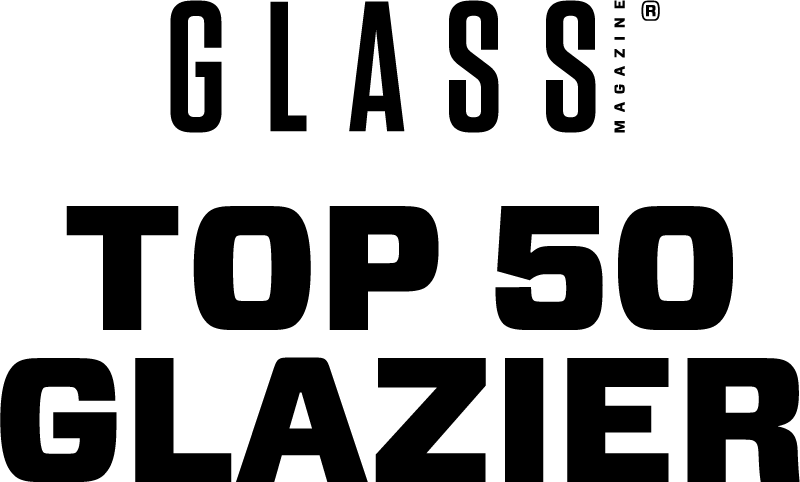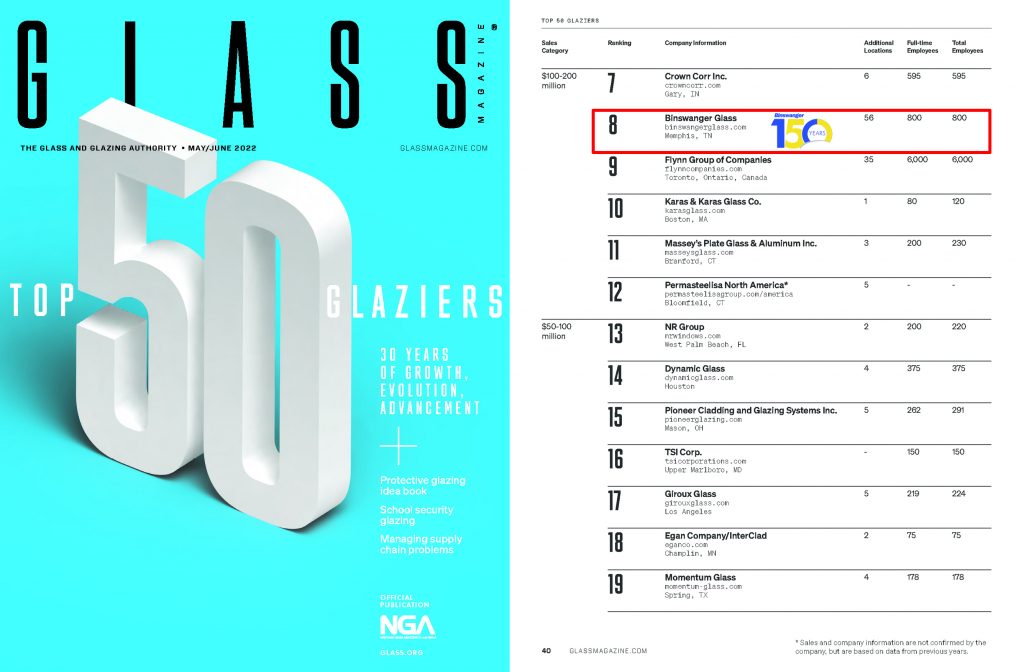 ---