Binswanger Glass is your one-stop shop for sun controls and solar shading devices. Sunshades and light shelves allow natural daylight to penetrate through a building while providing shade near the windows reducing solar heat gain and window glare. Architectural sunshades and aluminum light shelves promote lower energy costs and increase occupant comfort.
Light shelves and sunshades are a smart investment for any property owner, no matter the location. Not only can they provide protection from the sun's harsh rays, but they also help to conserve energy and reduce cooling costs. Sunshades can also block out wind and rain, making outdoor areas more comfortable and inviting. Finally, sunshades and light shelves can add aesthetic appeal to any outdoor area, allowing homeowners to create their own personal oasis in their backyard or patio. With all of these benefits, it's easy to see why installing sunshades is becoming an increasingly popular option. If you're looking for a cost-effective solution to improve your outdoor space while protecting yourself from the elements, consider investing in sunshades today
Whether the application requires a sunshade or light shelves, Binswanger Glass has the solution to meet your project's design and structural requirements.
Lightshelves
Sunshades
150 Years of Experience 
Skilled Glaziers
Mobile Crews
Experience Retrofitting Occupied Buildings
Match Existing Systems
Engineering Services
Project Management
Sustainable Design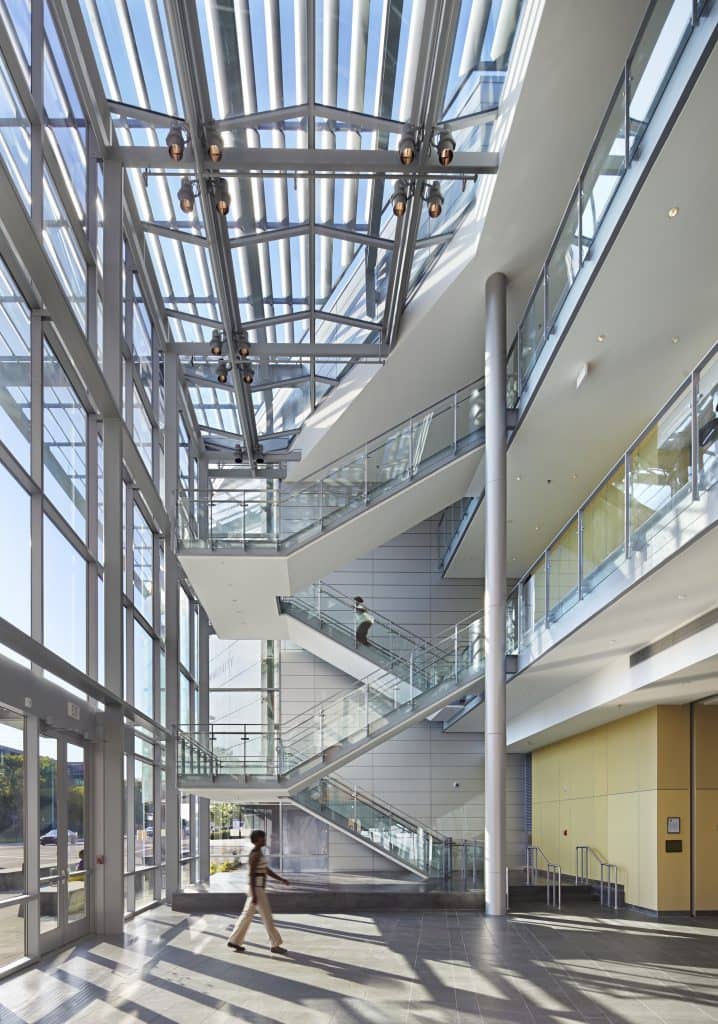 We have a dedicated team with the knowledge and expertise to help get you what you need.
Additional Commercial Services
Learn more about Binswanger's Commercial services. Check out out our full Commercial glass page or choose from one of our services below.