Similar to how good fences make good neighbors, the best thing about privacy is that it works both ways. Enter Privacy Glass; balancing discretion, lighting, and style with a non-porous, easy clean surface.
Privacy Glass is a catchall phrase that includes patterned, frosted, laminated, switchable, and printed glass.
Patterned Glass
Also known as Textured Glass and Obscure Glass, Patterned Glass has a pattern stamped or rolled into the surface of the glass. It adds a decorative touch you can feel while obscuring images and allowing light to pass through. Some patterns will transmit colors while others, especially sandblasted varieties, are less transparent.
Textured glass is available from Binswanger Glass in a range of patterns including Aquatex, Aqui, Autumnvue, Bamboo (sandblasted & clear), Basketweave, Cannes, Chinchilla, Antique, Berman Glass editions etre, Berman Glass editions ima, Bubbles, Frostlite, Honeycomb, Glue Chip, Cotswold, Delta Frosted, Delta Machine Craquel, Delta Mist, 1/8″ Reed, 1/8″ Cross Reed, Euro Drop, Euro Hammered, Everglade, Floreal, Fluid, Forestvue, Granite, Half Cross Reed, Half Reed Sandblast, Impresso, Lakeland, Master Carre, Master Lens, Master Ligne, Master Point, Master Ray, Mysticvue, NovoGlass, Novomat, Nue Abstracto, Origami, Paris, Pattern 80, Rain, Roble, Screen, Seafoam, Silesia, 1/16″ Cross Reed, 1/16″ Thin Reed, Slendervue, Sparkolite, Spraylite, Taffeta, Thela, Twist, Victorian, Winterlake and Wood.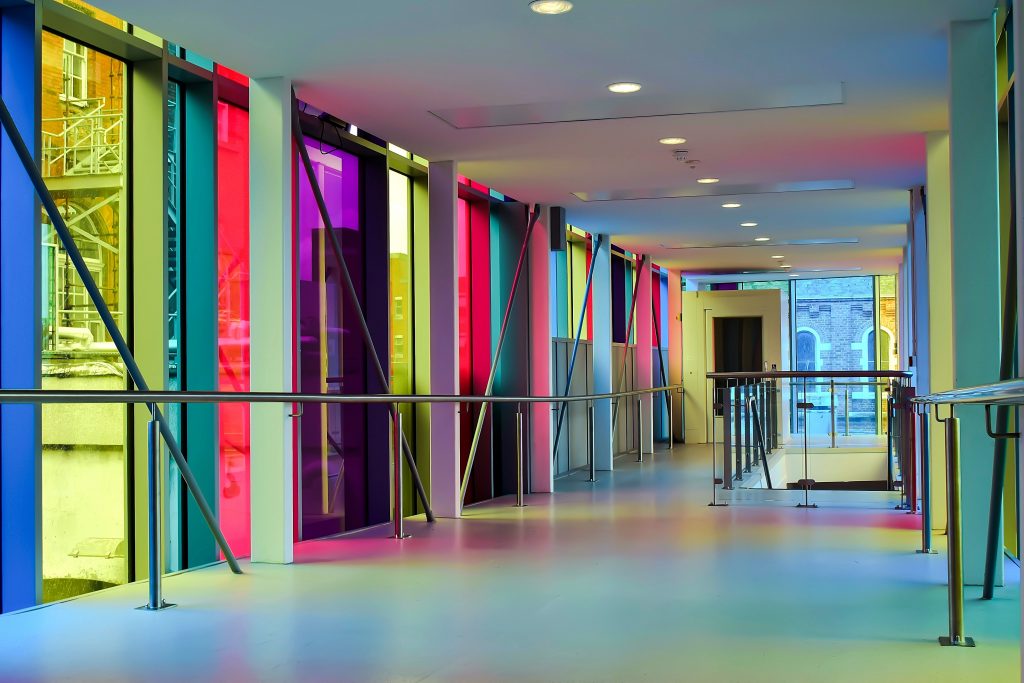 Laminated Glass
Laminated glass is an excellent choice for privacy glass. Laminated glass color POPS and ranges from nearly clear to completely opaque with 0% light transmission. The interlayer of laminated glass also acts as an acoustical dampener further enhancing privacy by reducing sound transmission. Laminated glass is a certified safety glass so it also creates a safer environment for occupants.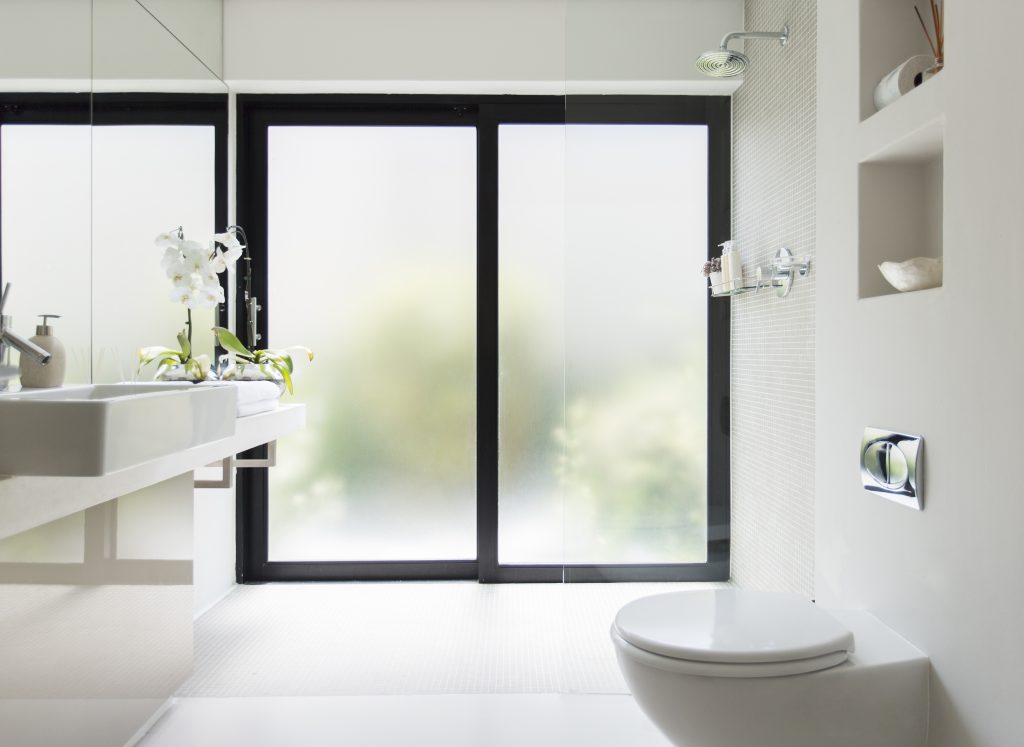 Frosted Glass
Also known as translucent or smoked glass, there are actually several types of frosted glass. Sandblasting is a common effect however sandblasted glass turns clear if it gets wet which defeats the purpose. It also absorbs fingerprint oils and can permanently stain. Binswanger Glass recommends satin etch products as they always stay opaque and requires less cleaning. Frosted glass is also available in laminated glass and screen-printed glass. Our team can help you select which product is best suited for your application.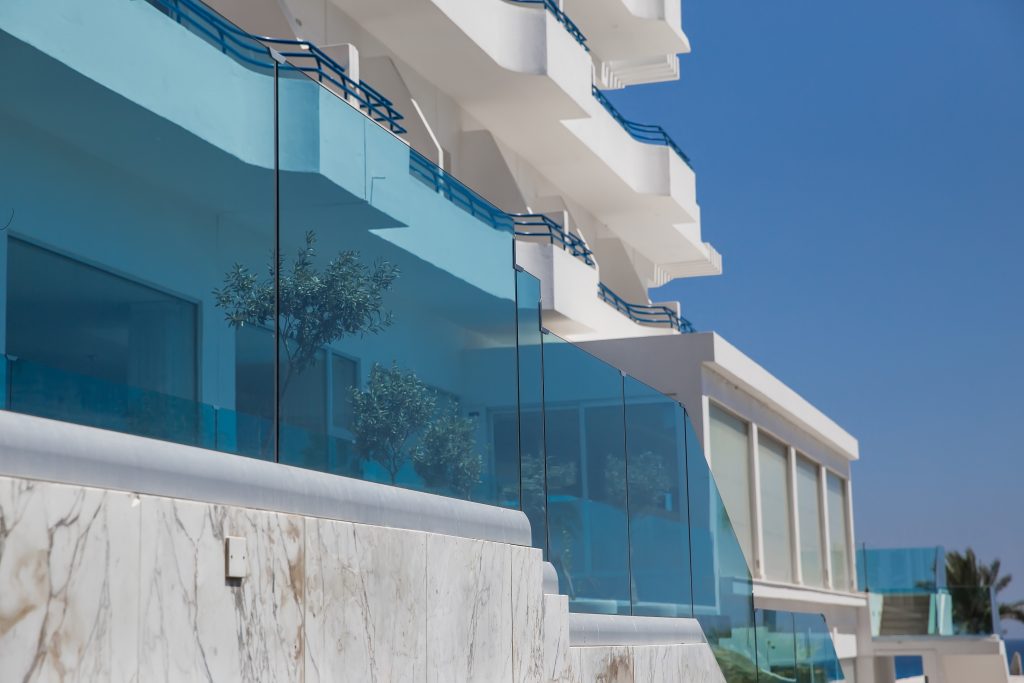 Tinted Glass
Tinted glass is generally limited to a handful of shades of gray, bronze, green, and blue. Gold is available however unless you're in Vegas, it's rare and dated. Standard tinted glass can be a great choice to provide privacy while still allowing transparency. Many tints are also available with a reflective coating on one side commonly abbreviated as an RC. The reflective coating appears mirror-like and reduces transparency significantly. Orientation is important. Collaborate early with Binswanger Glass when considering RC coatings in an exterior application as the reflective coating may not be compliant with local building codes.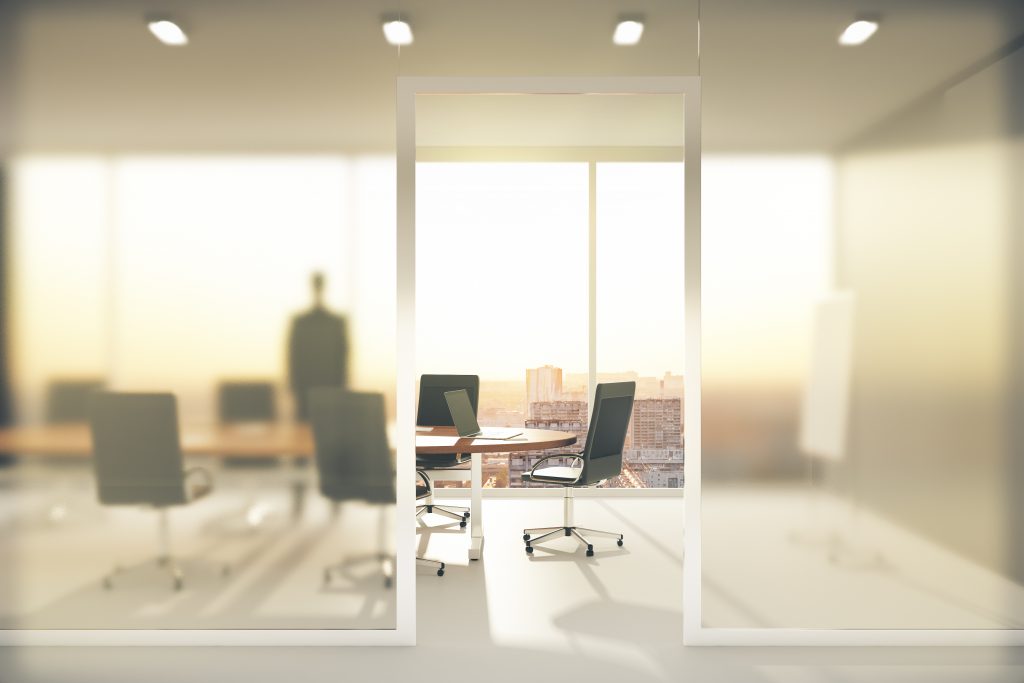 Switchable Glass
Also known as dynamic or electrochromic glazing, switchable privacy glass is an electrically activated glazing technology that instantly changes from transparent to opaque, creating privacy with the flip of a switch. While activated, the panels are clear, allowing full view and daylight to pass through. When powered down, the view is completely obscured.

Switchable glass is well suited to conference rooms, partitions, hospitals, front entranceways, bathrooms & windows, as it allows both openness and privacy to co-exist in a single place. Sleeker looking and infinitely more hygienic than curtains or blinds, switchable glass is easy to clean and will never block your view unless you tell it to.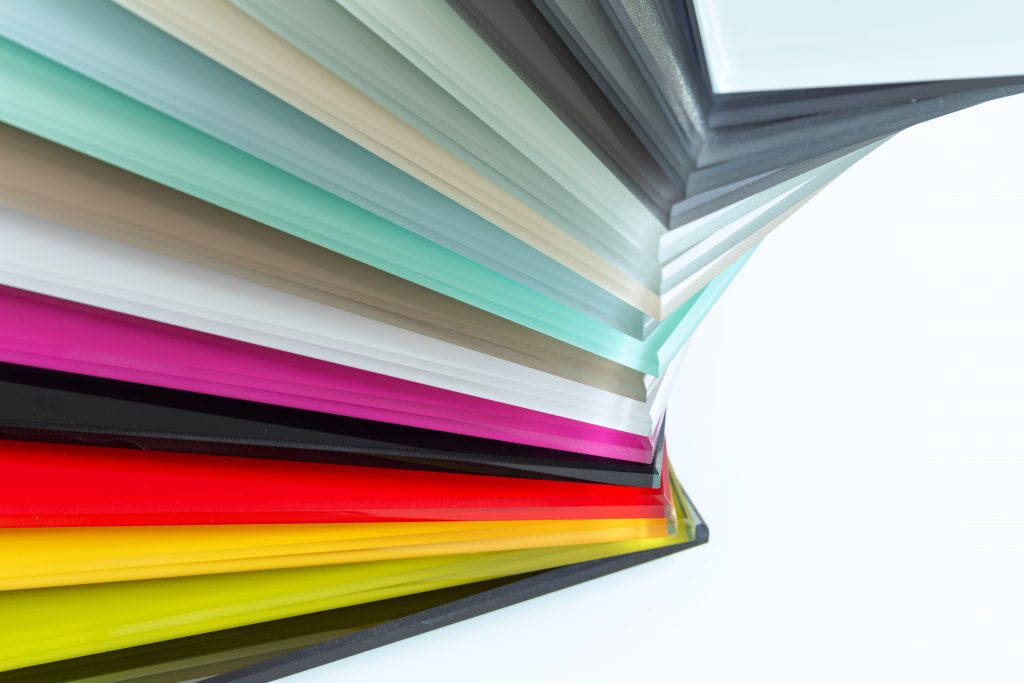 Printed Glass
Digital and screen-printed glass offer the most versatility and customization of all of the options available. The options are endless however graduated fadeouts that are solid on the bottom and fade to clear at the top are particularly popular for office partitions and walls. Printed glass is also a great way to incorporate logos, messages, and branding into the design of your privacy screens.

Privacy Glass Experts
There are over a billion ways to fill a hole in the wall. Contact the experts at Binswanger Glass at [email protected] or 1-800-365-9922 to help select the right choice for your space.