If happiness is a hot shower, a steam shower can be a slice of paradise.
Enjoy the natural benefits of steam with a beautiful steam shower from Binswanger Glass. Steam clears nasal passages making it easier to breathe, and is also an excellent pre-shave treatment. Steam also improves circulation, which offers a host of health benefits, including increased energy, stamina, and is a proven stress reliever. It is a great way to wind down after a long week.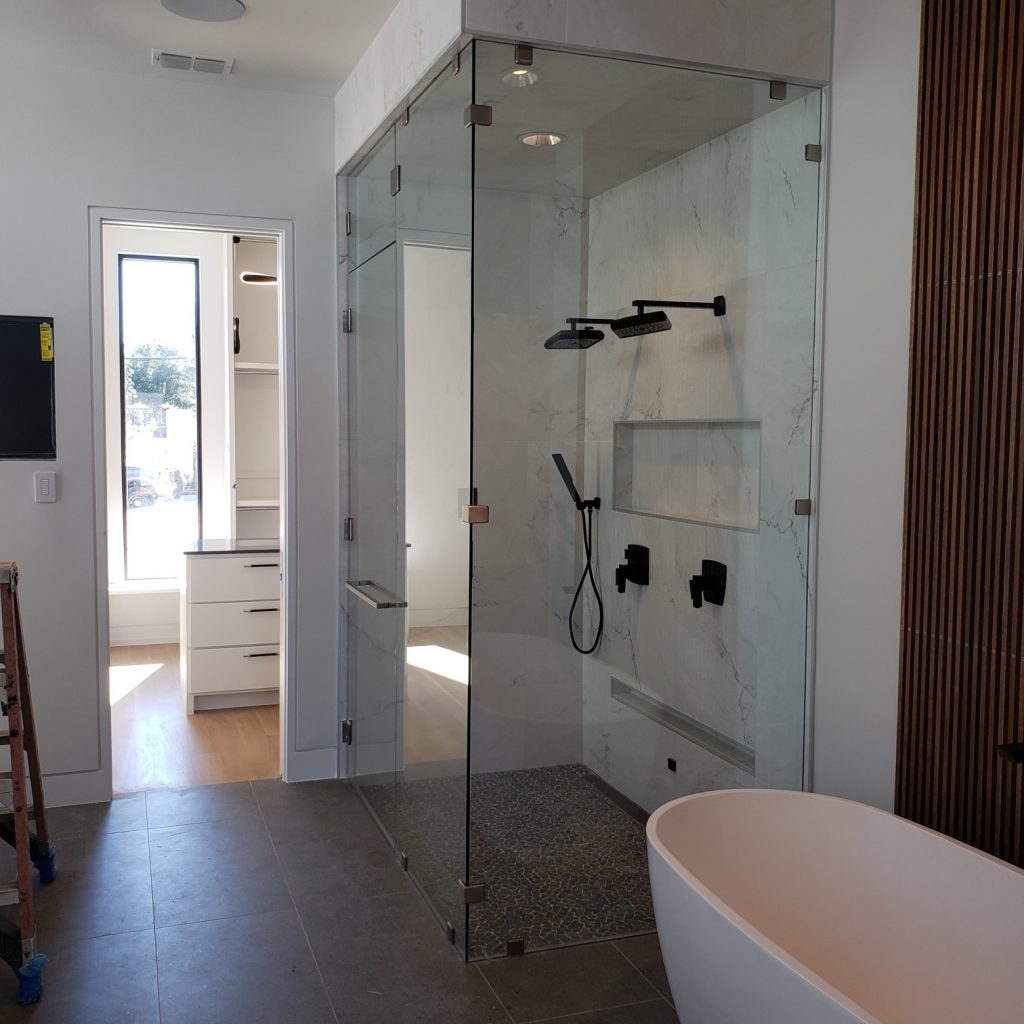 Fun Fact: Operable and fixed transom steam showers are available as an add-on to all Binswanger Glass frameless shower enclosures.
One of the best parts about going on a romantic getaway with your significant other is staying in a nice hotel. Large comfy beds that make themselves and someone else cleans up after you.
A nice hotel provides the spa experience without actually having to go to the spa. One common feature with every good hotel, resort, or spa is that the bathrooms are always shiny and clean. And the focal point of the shiny and clean bathroom? A really nice shower. It is part of the ritual of surrendering oneself to the spa experience.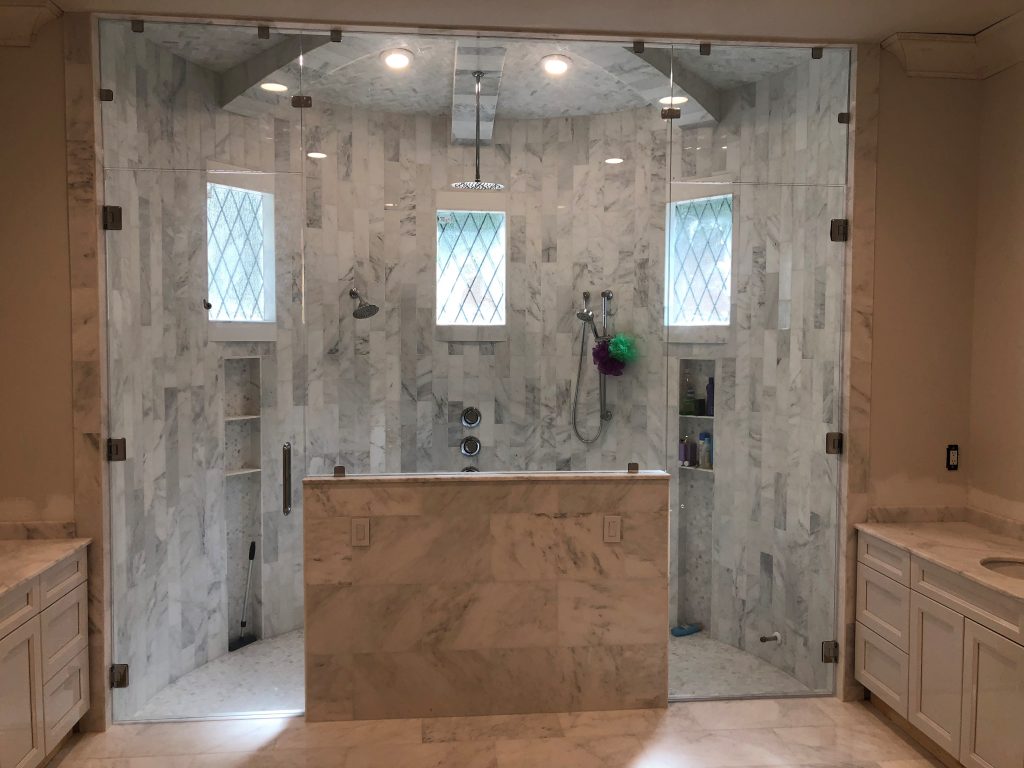 Double Showers
Shower enclosures with two shower heads are becoming increasingly popular, and we LOVE it! If you have the space, this is the way to go. Twin showerheads can save water and the most precious gift of all; time. Quality time together AND less wasted time waiting for your partner while getting ready.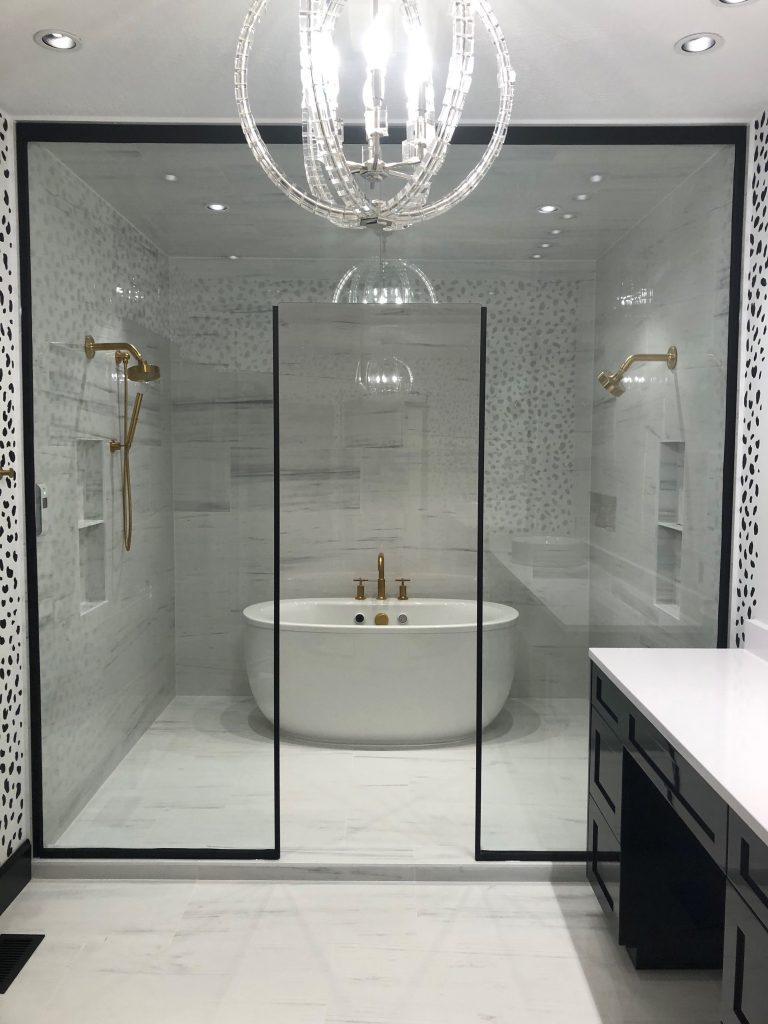 Wet Rooms
Wet rooms take double showers to the next level and are exactly what they sound like. They are purpose-built rooms that are designed for moisture. Everything used in the construction of the room is meant to get wet. This means outfitting the bathroom in water-friendly materials, including glass, tile, stone, silicone, brass, and stainless steel. Wet rooms often include a shower area and standalone bathtub in their own glass enclosure, complete with floor drains detached from the sink and toilet areas. Who needs a shower stall when the room is one giant shower enclosure? Installing a high-quality shower enclosure in your home allows one to surrender to the spa experience every day.
For extra daily pampering, we highly recommend adding on a steam unit. For a free quote, please call 800-365-9922 or click here.