The Secret to Enjoying a Good Wine
1) Open the bottle and allow it to breathe.
2) If it does not look like it's breathing, give it mouth-to-mouth.
The only thing better than a bottle of wine is your very own cellar full of it.
Many oenophiles (wine lovers) dream of building a beautiful wine cellar in their homes to better store their ever-expanding wine collection. A custom-built wine cellar is truly the pride and joy of the wine connoisseur and can be incredibly handy, add value to your property and is a focus point for parties and social gatherings.
Binswanger Glass leads the way in wine storage solutions and has been the foremost choice of wine lovers and wine related businesses for nearly 150 years.
Build the custom wine cellar of your dreams. Binswanger Glass has innovative solutions for both residential and commercial spaces. Every wine cellar enclosure is custom designed and built to meet each client's specific tastes.
Temperature & Humidity
As any enthusiast knows, wine matures to its fullest potential only in the most ideal environment. Cooling systems range from wine cellar cooling units to large wine refrigeration systems. Proper temperature and humidity are vital and are directly affected by the makeup of the cellar enclosure. The wine cellar should be insulated to conserve energy, stabilize temperatures and control humidity.
Binswanger Glass offers wine cellar enclosure solutions for any size or budget with a wide range of glass and hardware options including 3/8" – ¾" single pane monolithic safety glass for the frameless "all-glass" look. Dual-pane, sealed, insulating glass units are also available to conserve energy, stabilize temperatures, control humidity and sound transmission. Wine cellars should be seen, not heard.
Wine. It's "Win" with E on the end!
Binswanger Glass has been building homes for wine since 1872. Our 60 locations design, fabricate and install residential and commercial wine cellar doors and enclosures in 13 states. No matter what your wine cellaring scenario is, Binswanger Glass can help you develop a plan for ideal performance and carefree wine storage.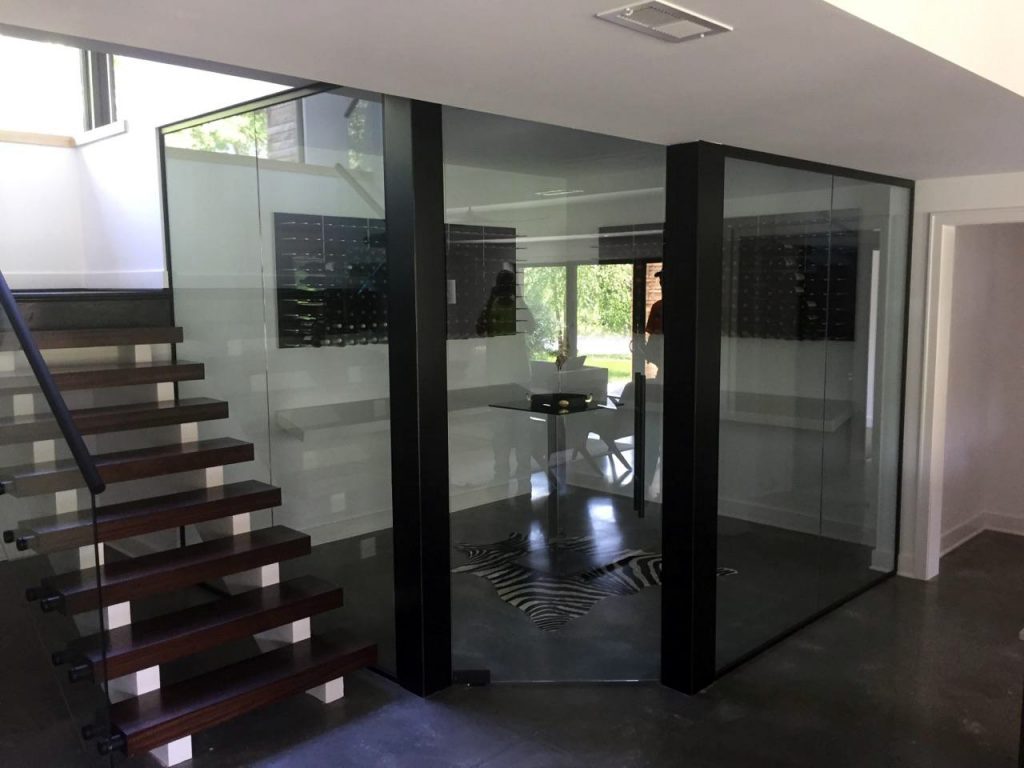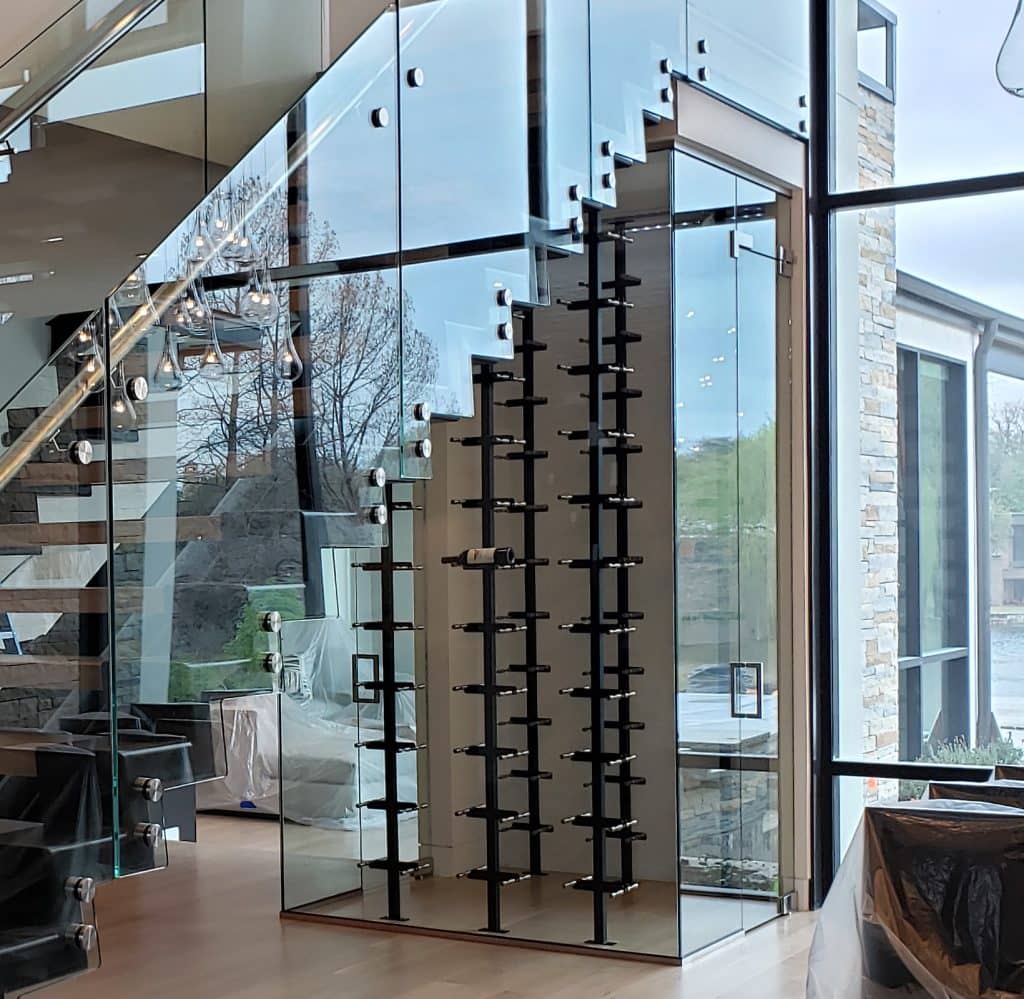 Design Collaboration
The two above projects feature exceptional examples of cellars that are integrated into the design of the surrounding space. Early collaboration is key. Ask us for advice. Let us speak with your contractor. Email us your plans to [email protected]
Call us at 1-800-365-9922 before you get started so we can help you plan properly for the perfect storage, reduced operating expenses and the long-term life of your wine cellar cooling system.