There is a saying in the glass industry that if you work in it for a year, you will work in it for life. We proudly refer to ourselves as glass nerds, geeks, and if you level-up enough, one day you may achieve the ultimate accolade; glass guru. It's a dynamic industry with tons of amazing projects that stand as a legacy for generations.

Being glass people, it's easy to forget that not everyone stares at the tempering logo or spacer bar of every window of every building that they visit. We need to remind ourselves that the general public does not spot a glass van from a quarter mile away or slow down to see who's working on a project.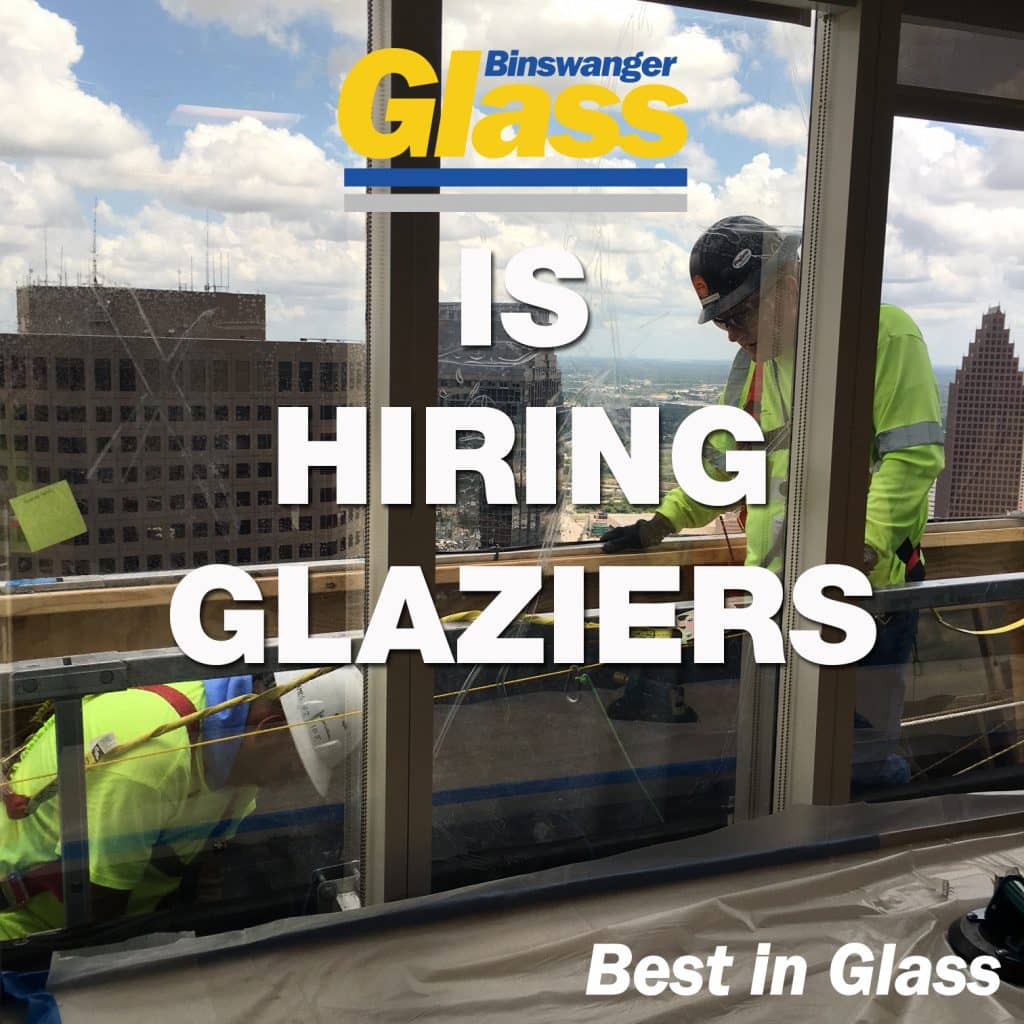 Friends often ask, "What is there to know about glass? It's clear and you look through it." At this point, my wife generally leaves the room as I launch into a well-rehearsed script about how interesting and complex the glass industry is:
There is literally a billion different ways to fill a hole in the wall. There are so many different types of glass and applications from shower protection to laminated, decorative, spandrel, turtle-safe, bird-friendly, hurricane-resistant, fire-rated etc. that it would honestly take an hour to go through all the different substrates and what they all do.
You cannot talk about climate change or sustainability without high performance glazing systems.
Low-emissivity glass coatings actually have microscopic layers or "stacks" of silver and other metals that save operating costs and help the planet by keeping buildings warm in the winter and cool in the summer.
Blast and ballistic-resistant glass are super cool. So are glass stairs and floors.
Dynamic glazing such as building integrated photovoltaics incorporate incredibly thin, transparent film into the windows of a commercial building and generate energy from the sun to stored onsite in batteries or go back to the grid. BIPV is a real thing and has been happening in Europe for years. There are projects in the US and it's only a matter of time until it will take off here.
Glass is everywhere and is not going away. In fact, thanks to our friends in Europe who are really pushing the building envelope, glass is only going to continue to get bigger and more advanced. Many very smart people believe that regular clear glass will eventually drop out of demand in the not too distant future and will be replaced with coated glass.

By this time, my friends usually start dozing off. But in all seriousness, society doesn't even really know what a glazier does. Well, they don't make donuts (unfortunately) and they don't install bathtubs either.

Glaziers are skilled tradespeople that cut, install and remove glass, metal and related materials. To say that good glaziers are in high demand is an understatement. Experienced glaziers can work across North America and beyond. According to U.S. News and World Report, 'Glazier' is ranked as the 5th best job in the field of construction.

People often picture glaziers installing windows on the side of a high rise building 300 feet in the air. Yes, there definitely is that type of work but it isn't for everyone. There is plenty of low rise and non-height projects such as tilt-ups and storefronts too. Many glaziers have made a very rewarding career installing residential showers. Others prefer to fabricate in the shop rather than install in the field.

The main message here is that there are a LOT of options and opportunities for men and women who are committed to safety, work hard, have a positive attitude, and are mechanically inclined. In the field, in the shop or in the office.

We hope you consider a career in the glass industry and encourage you to look closely at Binswanger Glass. With almost 150 years of business, Binswanger Glass has a track record of being an organization where careers are made. As the largest full-service residential, commercial, and auto glass retailer in America with 60 locations in 13 states, Binswanger offers opportunity for growth and relocation.

We're always looking for those interested in pursuing a rewarding career in glass. Please visit our Careers page to learn more.