According to U.S. News and World Report, 'Glazier' is ranked as the 5th best job in the field of construction.
A glazier is a skilled tradesman responsible for cutting, installing, and removing glass (and materials used as substitutes for glass, such as some acrylics and plastics). Glaziers may work with glass in various surfaces and settings, such as windows, doors, shower doors, skylights, storefronts, display cases, mirrors, facades, interior walls, ceilings, and tabletops.
On the job, glaziers learn to use the tools and equipment of the trade: handle, measure, cut, and install glass and metal framing, cut and fit moldings, and install and balance glass doors. Technical training includes learning different installation techniques, as well as basic mathematics, blueprint reading and sketching, general construction techniques, safety practices, and first aid.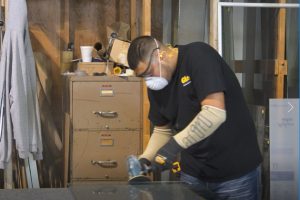 It is a physical job – glaziers work with large pieces of heavy glass, and some of the work is outdoors and sometimes several stories in the air. Growing numbers of women and older glaziers can be seen on job sites, due partly to technological advances in tools and lift systems.
A few groups sponsor apprenticeship programs; at Binswanger, we train and grow skills in the glazier field. Most programs require apprentices to have a high school diploma or equivalent and be at least 18 years old. After completing an apprenticeship program, the apprentice is then considered to be capable of glass installation, supervising others, and troubleshooting jobs.
Although jobs do not require more than a high school diploma, employers are increasingly also seeking candidates with math and design knowledge and familiarity with construction tools and equipment. As a result, many companies offer multiyear training and apprenticeships. Training requirements and salaries vary in this profession, depending on the region and experience.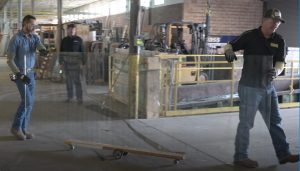 Glaziers are benefiting from an increasing demand for environmentally conscious "green" construction, which often features energy-efficient glass products like double-pane windows which reduce heat transference. Job prospects are promising given the need to replace aging employees leaving the field. The Bureau of Labor Statistics predicts employment of glaziers will grow 11 percent from 2016 to 2026, faster than the average for all occupations. Good job opportunities are expected from growth in the construction industries.
Binswanger Glass is always looking for those interested in pursuing a rewarding career in glass. Please visit our Careers page to learn more.