CIRCLE K
Don't you just hate it when a customer crashes their car into your store? Admittedly, it isn't something that happens very often, but boy-oh-boy, when it does, it is a thing you won't soon forget. Unless you have National Account status with Binswanger Glass.
Circle K enjoys that kind of relationship with us, and that means if they take a car to the storefront, or the glass in car wash gets damaged by chemicals, we send a tech out ASAP. We make problems like that disappear, so you can forget they even happened, and get right back to business. We were even able to get Houston area Circle K's back up and running quickly after they suffered damage from Hurricane Harvey, helping not just the stores, but the community get back on its feet.
We understand just how important foot traffic is to convenience stores, and many other types of businesses. That is why Circle K values Binswanger Glass. When they have an issue with a pedestrian door, we are on call 24/7 to hurry up and fix it. As a national account, any Circle K store can contact us with ONE PHONE NUMBER and ONE EMAIL ADDRESS to reach any of our many locations for service. This is convenient for any customer, but especially a large chain with over 16,000 sites.
PROJECT DETAILS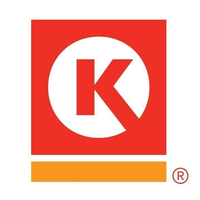 ---
SERVICES PROVIDED