HOBBY LOBBY
Hobby Lobby Stores, Inc. is large chain of retail arts and crafts stores based in Oklahoma City. Their corporate headquarter campus is over 8 ½ million square feet of manufacturing, distribution and office space. This company has experienced remarkable growth over the years. Their store count has risen from just 15 stores in the late 80's to now 750+ Hobby Lobby, 36 Mardel (bookstore/educational supplies) and 9 Hemispheres (fine furnishings) stores in the nation.
The Binswanger Glass relationship with Hobby Lobby began at their headquarters. Our branch in Oklahoma City has been providing service to the vast Hobby Lobby Corporate Office building for nearly 20 years. We've provided heavy glass enclosures for their art department, as well as glass to top their desks, among a number of other items. We provide and install their aluminum doors, hardware for those doors, storefront framing, glazing, mirrors and hollow metal glazing (including fire rated glass). We also custom paint the aluminum framing for their Headquarters to their specifications.
Given Binswanger Glass's regional market presence across the South, it made sense for us to provide facility maintenance of their stores as well, including those of Hobby Lobby's other brands; Mardel and Hemispheres. Plus, with our new construction crews, we have been able to participate in building ground-up stores in growth markets, as the company continues expansion across the US. For these builds, we typically install storefront framing with a standard anodized finish, glazing, and mirrors
Additionally, we provide service for everything we install. For on-going store maintenance, we replace door closures, fix broken windows, and replace bathroom mirrors. Since 1999, we've had the pleasure of working on over 40+ of their locations in multiple states.
Hobby Lobby continues to rely on us for our consistent quality, reliability, and prompt service. They also appreciate the one call/one email address ease of doing business with us.
PROJECT DETAILS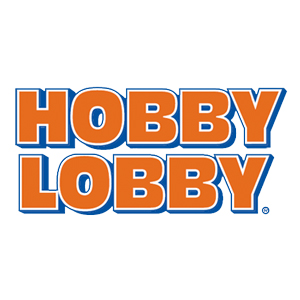 ---
SERVICES PROVIDED